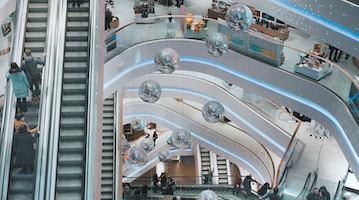 RETAIL SEGMENT: Department Store
PRODUCT: Recommend and Advanced Merchandising
CHALLENGE: Greater understanding of customers and their shopping missions. Insights and fast learning on best performing personalisation strategies
RESULTS: Detailed insight into customer behaviour through programme of testing and optimisation
"RichRelevance gives us the ability to easily and confidently test new ideas and strategies which is invaluable to our learning as we seek to continually improve our knowledge of what our customers engage with and what improves their experience"
– Stelios Nikolidakis
Partner and Personalisation Manager, John Lewis & Partners
John Lewis & Partners is a department store with 51 locations, known for its fashion, beauty, homeware and technology. At the heart of the success of John Lewis & Partners is their ambition to better understand their customers' needs. John Lewis & Partners leverages data to identify shopping missions and trends to continuously drive a better customer experience.
John Lewis & Partners has been a RichRelevance customer since 2011 utilising personalisation across their desktop and mobile sites to deliver the most relevant shopping experiences possible using RichRelevance's Xen AI and machine learning.
To ensure constant innovation and improved customer experiences, John Lewis & Partners has always sought to continually test and optimise their personalisation applications and placements. With the RichRelevance personalisation platform they are able to quickly test and uncover insights about what works and what doesn't.
As an innovator in personalisation, John Lewis & Partners was eager to be one of the first RichRelevance customers to test and deploy image based recommendations. Via the RichRelevance Data Science Workbench, in conjunction with Clarifai, John Lewis & Partners leveraged image based AI to enhance recommendations across key categories including dresses, men's shirts and home. The image based recommendations display suggestions based on matches in colour, patterns, etc.
The John Lewis & Partners team works closely with RichRelevance expert personalisation consultants to continually test initiatives and try new strategies aimed at improving their customer experience. John Lewis & Partners is keen to find out which personalisation strategies and placements perform best. Some of their unique tests and results have included:
Increase Cross-Selling: Interested in increasing accessories sales, John Lewis & Partners leveraged Advanced Merchandising to recommend a related item on the product item page immediately after a shopper adds an item to cart. This placement really resonated with John Lewis & Partners customers, it received high engagement with +4.2 % click thru rate , plus a 23 x higher propensity to purchase compared to the site average.
Clearance Boost: During a Clearance event John Lewis & Partners boosted Clearance items in recommendations on Offers pages to customers who previously showed affinities for offers. This resulted in increased engagement with Clearance lines, providing great insight and learning for future events.
New Items: In order to personalise the experience on the 'New In' womenswear category, John Lewis & Partners added a placement at the top of the category listing page that only displayed personalised recommendations. This placement saw higher engagement than with the top row of the category listing, increased overall basket adds and basket adds per session.
"Due to the breadth of our assortment coupled with the range of shopping missions our customers are on, we use a test and learn approach to better understand our customers and learn how we can provide them with a best in class experience with John Lewis & Partners. Having the RichRelevance personalisation platform helps automate and enhance our learning through AI and data science, enabling us to learn faster and make quicker decisions." Commented Gabriella Frankl, Partner + CRM Team Manager at John Lewis & Partners.
More recently as part of their digital strategy for their in-store initiatives, John Lewis & Partners enhanced their Partner App with personalisation. The Partner App, which was originally launched in 2017 enables partners to better serve customers in-store through instant stock checking, ordering items, browsing the entire John Lewis assortment, doing product comparisons and sharing products by email, now also utilises the RichRelevance AI- driven personalised recommendations. Rolled out across 2000+ devices throughout their 51 shops, RichRelevance insights give partners a direct route to cross-sales during their conversations with customers, helping partners improve the customer experience by steering them towards the right products faster.
Overall John Lewis & Partners has proved to be a highly inventive retailer, at the forefront of innovation, always excited about the opportunity to test new technologies and ideas. By placing customers at the heart of everything John Lewis & Partners does, they are rewarded with great customer loyalty, trust and of course tremendous success.
DOWNLOAD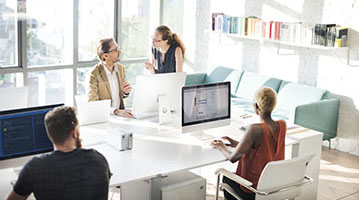 RETAIL SEGMENT: Pureplay Department Store
PRODUCT: Personalization Consultancy
CHALLENGE: Not satisfied with the out of the box improvements, Shop Direct sought the help of the RichRelevance personalization consultants to optimize implementation and maximize results from their personalization initiative.
RESULTS: 2.5% lift in revenue per visit (Electrical Category)
Shop Direct is the second largest pureplay retailer in the UK with brands including Very.co.uk and Littlewoods.
Shop Direct has been working with RichRelevance since 2014. They selected RichRelevance as a forward thinking technology partner who understood the needs of the customer and was able to provide personalization at all parts of the customer journey.
Over the past two and a half years, RichRelevance has grown to account for just over 6% of Shop Direct's increasing sales, which are now almost £1.9 billion.
With an experimental test and learn culture, Shop Direct wanted to get more than the out of the box improvements they were seeing from the RichRelevance personalization platform. In August 2016 they commissioned a consulting engagement with the objective to optimize placements and maximize the results from their personalization initiative. In addition they sought technical assistance on implementation methods across the Shop Direct sites Very.co.uk and Littlewoods.com.
Measures of success
RichRelevance first undertook an assessment of the site, which included an implementation health check and a review of manually created rules. As a result, enhancement opportunities were identified and outdated rules were cleaned up. Improvements were made to enable Shop Direct to update additional placements more quickly as well as adding more parameters as a default.
Another element to the project was supporting the implementation of advanced merchandising. RichRelevance data analysts built specific reports to show the value of the advanced merchandising rules. Additionally, the personalization consultant provided advice on best practice implementation.
Having an implementation free from technical issues as well as using RichRelevance best practice was the optimal foundation for moving to the next step: the optimization.
Optimization Work
The first step in the optimization plan was to test the RichRelevance best practice strategies verses the current Shop Direct strategies. Four tests were carried out on the cart and item pages. The results indicated comparable or small lifts for the best practice strategies. While it showed that the current strategies were working well, it offered alternative strategies for Shop Direct to utilize if they wanted to.
After completing the site-wide strategy tests, the next step was to narrow the scope to category level. The first test ran on the Electrical category. When certain strategies were preferred, Shop Direct saw a 2.5% lift in revenue per visit. Other category tests are still ongoing.
"We very much see the consulting engagement as a long term optimization partnership for continual improvements across the Shop Direct ecommerce sites", commented Kathryn Jones, Findability Manager at Shop Direct. "It's as important to Shop Direct to find out what doesn't work as well as what does, but to do so quickly and efficiently. By utilizing the skills of the RichRelevance personalization team we were able to tap into their expertise of both personalization and the RichRelevance platform which meant we progressed quicker."
"We work with our RichRelevance consultant on a weekly basis as a sounding board for both ideas and advice on how to best set up rules and strategies to support our business objectives. This has been very helpful and worked really well for us", added Isobel Gerrard, Product Recommendations Analyst, Shop Direct.
The optimization efforts continue and Shop Direct is now looking at new on site placements, email implementation and 'build your own' strategies.
DOWNLOAD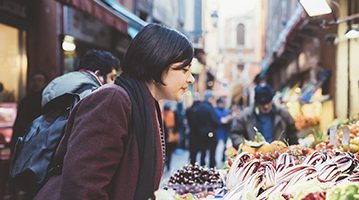 RETAIL SEGMENT: Big Box
SOLUTION: Recommend™
CHALLENGE: Coop sought an innovative personalization partner to help create a dynamic, customized site experience that increased engagement and conversion, with minimal IT investment.
RESULTS:

20% of turnover influenced by recommendations
15% increase in basket size
5 – 10% lift in sales
"The fact that the ensemble of algorithms is constantly learning and improving means that as we learn more about users, we improve and deliver better recommendations each time. It's a positive feedback loop." — Brian Andersen Director Coop Denmark
One-hundred fifty year old Coop Denmark is the country's leading retailer with about 1,200 supermarkets, hypermarkets, and discount stores selling furniture, toys, baby, garden, bikes, and wine. Coop is owned by the cooperative FDB (Fællesforeningen For Danmarks Brugsforeninger), which comprises 1.4 million members of the Danish Consumers' Cooperative Society.
As the Director of Coop Denmark, Brian Andersen manages not only Coop.dk, but also dedicated specialists in key areas of online sales, marketing, IT project management, logistics and customer service.
About 1.5 years ago, Andersen was confronted with the challenge of a fully static website. Customers had the same site experience, regardless of whether it was a first-time visit, or the 100th visit. Having written his graduate dissertation on the power of personalization, Andersen was keenly aware that personalization could improve the online experience, and investigated possible solutions.
Navigating the customer's path to purchase
Today's tech-savvy and sophisticated online shopper has little tolerance for browsing through endless pages of products. While navigation and site search are functional starting points, personalized product recommendations are an intuitive discovery tool that can help shoppers find what they're looking for faster. Having recommendations present on multiple site pages not only improves navigation, but also serves the purpose that an in-store sales associate typically fulfills.
"It's pretty clear to me that personalization delivers a more relevant customer experience, because the site changes all the time according to the users' behavior. Customers start using recommendations as a primary navigation tool when browsing the site," says Andersen.
RichRelevance's personalization engine dynamically facilitates competition among over 100 independent algorithms that consider different user behavior and catalog recommend™ " data—and decides in real time which algorithm is best matched to a particular customer's needs at a specific place and time. As a result, the more customers interact with recommendations, the more benefit there is for Coop.
"We chose RichRelevance because it had so many different built-in algorithms. Other solutions only had shopping basket rules, or a few kinds of algorithms. The fact that the ensemble of algorithms is constantly learning and improving means that as we learn more about users, we improve and deliver better recommendations each time. It's a positive feedback loop, which is much more powerful than other solutions," said Andersen.
As an added bonus, Andersen can now free up the time that his merchandising team previously spent updating recommendations (usually several hours of manual upkeep), as the automation of this task now allows them to focus on more strategic tasks.
Recommendations drive increases in basket size and conversion rate
Since implementing RichRelevance on the product, category, basket, and home pages, Andersen notes that 20% of turnover has been influenced by recommendations; sales have resulted from those shoppers who have specifically engaged with recommendations.
Basket size has increased by 15% and there is a 5 – 10% lift in sales. "Shoppers who use recommendations have significantly larger baskets—both in value and number of items. This is a very important metric for us in our daily figures," said Andersen.
Reaping the benefits of personalization without massive IT investment
Another important criterion for Andersen's personalization investment was ensuring minimal burden to his IT department.
"I was given the mandate to improve our ecommerce experience without a significant IT investment," said Andersen. "It was great to implement RichRelevance without having to change our backend and ecommerce system, with the end result of a fully integrated system on customer behavior with very little investment."
Leveraging one lightweight technical integration, Coop also uses RichRelevance for personalized emails and targeted dynamic promotions, and has big plans for delivering additional initiatives, beginning with personalized product lists.
"Our current solution sorts product lists by price, but we will use Discover™ in the future to personalize each product list with the most popular items first to see how this influences order size," said Andersen.
DOWNLOAD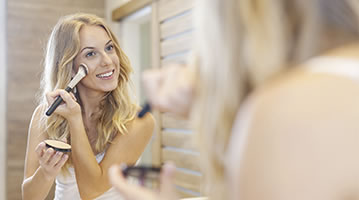 RETAIL SEGMENT: Wellness & Beauty
PRODUCT: Engage™
CHALLENGE: Clarisonic wanted to maximize revenue per session by optimizing home page content tiles for different customer segments.
RESULTS: Using RichRelevance Engage, Clarisonic achieved the following performance on its home page content tiles:*

20% increase in clickthrough rate (CTR)
24% increase in revenue per session
35% increase in overall clicks
* Comparing performance from October 2014 against October 2015.
"The fact that I can keep testing content and justify why I'm showing it is amazing! I'm confident that these data-driven decisions are helping to move visitors efficiently through the purchase funnel." Casey Davidson Director of Ecommerce and Digital Marketing , Clarisonic.
Clarisonic's mission is to beautifully transform skin through its award-winning devices, which cleanse skin six times better than hands. Hand-assembled at its Redmond, Washington headquarters, the devices are distributed through prestige retailers, dermatologists, cosmetic surgeons, spas and online at Clarisonic.com. Clarisonic is part of the L'Oreal Group.
As Director of Ecommerce and Digital Marketing for Clarisonic, Casey Davidson is in charge of managing customer website experiences to achieve the directto-consumer revenue goals for the business. In addition to optimizing traffic, conversion and revenue, the Clarisonic.com team manages all content, paid media channels, affiliates, search engine optimization and search engine marketing as well as retargeting, email and loyalty programs.
For Davidson, engaging and educating the new user is a critical objective for the website. When new visitors have their first experience with the brand on the website, she wants the site to represent the "knowledge hub of the brand" so they can learn everything—from which Clarisonic device is right for them to what skin care products and brush heads pair best with their chosen device.
Old way: multiple messages meet multiple needs
Prior to working with RichRelevance, Davidson's team used a carousel approach for their website homepage. A rotating carousel of three to four content tiles cycled through the home page, switching to one static tile during sale periods.
Davidson considered this method to be standard but outdated. "Promoting multiple messages regardless of behavior, and hoping one sticks, was not ideal. We gained no insight into the segmentation of our customer database—who's coming, what they're interested in," said Davidson.
While the approach satisfied internal stakeholders who wanted frequent home page updates and wanted to ensure that a variety of messages for different products were seen, the issue remained: It was impossible to determine which messages resonated with visitors.
Personally, Davidson felt that it could be hard for visitors to digest any message moving through a carousel, let alone decide where to click. With no analytics or data to back up the message choices being made, she knew it was time for a change.
"We spend a lot of money to drive folks to the website and my job is to make sure they convert with the highest revenue per session," said Davidson.
New way: content and context motivate visitors through the purchase funnel
Having learned about RichRelevance through existing partnerships with sister brands at L'Oreal, Davidson decided to use the Engage™ solution to segment audiences, and test and optimize content tiles against key metrics—clickthrough rate and revenue per session.
"Everyone will always have an opinion, but our job is to move from opinions to data-based decisions that show what customers are gravitating toward," said Davidson. "Clickthrough rate may be a function of creative; revenue per session may be function of the right message and content. A lot of times we don't know, and that's why it's critical to always be testing."
RichRelevance Engage maps individual shopper behavior against advanced targeting and audience segmentation tools so that marketers can deliver highly personalized campaigns with relevant content. Its ability to automatically target each segment, optimize the most effective creative for that segment, then pass the data back to the business to inform creative decisions for the next round of campaigns saves valuable time and eliminates the need to run hundreds of manual A/B tests to get content personalization right.
Clarisonic implemented Engage in June 2015, and has seen significant success in key metrics for users that interact with its home page content tiles, such as a 20 percent increase in clickthrough rate and a 24 percent increase in revenue per session, while also seeing a 35 percent increase in overall clicks.
"Engage gave us information on what messages and creative were resonating with customers. We tested 12-15 pieces of content for each customer segment and found two that resonated very well: 'Find your Clarisonic', which linked visitors to an interactive skin quiz recommendation engine, and a tile with the message 'Great Skin Starts Here,' which highlighted our key skin care benefits to our users," said Davidson.
With plans to continue testing current content "winners" against new content, Davidson looks forward to uncovering more learnings and insight from using Engage.
"The fact that I can keep testing content and justify why I'm showing it is amazing! I'm confident that these data-driven decisions are helping to move visitors efficiently through the purchase funnel," she said.
DOWNLOAD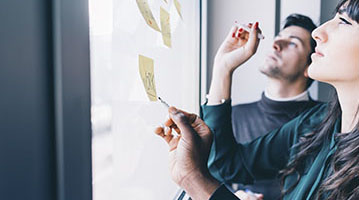 For more information on how Book People work with RichRelevance, read their case study here.  Find out more about RichRelevance personalization solutions here or request a demo.