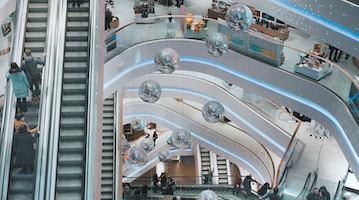 RETAIL SEGMENT: Department Store
PRODUCT: Recommend and Advanced Merchandising
CHALLENGE: Greater understanding of customers and their shopping missions. Insights and fast learning on best performing personalisation strategies
RESULTS: Detailed insight into customer behaviour through programme of testing and optimisation
"RichRelevance gives us the ability to easily and confidently test new ideas and strategies which is invaluable to our learning as we seek to continually improve our knowledge of what our customers engage with and what improves their experience"
– Stelios Nikolidakis
Partner and Personalisation Manager, John Lewis & Partners
John Lewis & Partners is a department store with 51 locations, known for its fashion, beauty, homeware and technology. At the heart of the success of John Lewis & Partners is their ambition to better understand their customers' needs. John Lewis & Partners leverages data to identify shopping missions and trends to continuously drive a better customer experience.
John Lewis & Partners has been a RichRelevance customer since 2011 utilising personalisation across their desktop and mobile sites to deliver the most relevant shopping experiences possible using RichRelevance's Xen AI and machine learning.
To ensure constant innovation and improved customer experiences, John Lewis & Partners has always sought to continually test and optimise their personalisation applications and placements. With the RichRelevance personalisation platform they are able to quickly test and uncover insights about what works and what doesn't.
As an innovator in personalisation, John Lewis & Partners was eager to be one of the first RichRelevance customers to test and deploy image based recommendations. Via the RichRelevance Data Science Workbench, in conjunction with Clarifai, John Lewis & Partners leveraged image based AI to enhance recommendations across key categories including dresses, men's shirts and home. The image based recommendations display suggestions based on matches in colour, patterns, etc.
The John Lewis & Partners team works closely with RichRelevance expert personalisation consultants to continually test initiatives and try new strategies aimed at improving their customer experience. John Lewis & Partners is keen to find out which personalisation strategies and placements perform best. Some of their unique tests and results have included:
Increase Cross-Selling: Interested in increasing accessories sales, John Lewis & Partners leveraged Advanced Merchandising to recommend a related item on the product item page immediately after a shopper adds an item to cart. This placement really resonated with John Lewis & Partners customers, it received high engagement with +4.2 % click thru rate , plus a 23 x higher propensity to purchase compared to the site average.
Clearance Boost: During a Clearance event John Lewis & Partners boosted Clearance items in recommendations on Offers pages to customers who previously showed affinities for offers. This resulted in increased engagement with Clearance lines, providing great insight and learning for future events.
New Items: In order to personalise the experience on the 'New In' womenswear category, John Lewis & Partners added a placement at the top of the category listing page that only displayed personalised recommendations. This placement saw higher engagement than with the top row of the category listing, increased overall basket adds and basket adds per session.
"Due to the breadth of our assortment coupled with the range of shopping missions our customers are on, we use a test and learn approach to better understand our customers and learn how we can provide them with a best in class experience with John Lewis & Partners. Having the RichRelevance personalisation platform helps automate and enhance our learning through AI and data science, enabling us to learn faster and make quicker decisions." Commented Gabriella Frankl, Partner + CRM Team Manager at John Lewis & Partners.
More recently as part of their digital strategy for their in-store initiatives, John Lewis & Partners enhanced their Partner App with personalisation. The Partner App, which was originally launched in 2017 enables partners to better serve customers in-store through instant stock checking, ordering items, browsing the entire John Lewis assortment, doing product comparisons and sharing products by email, now also utilises the RichRelevance AI- driven personalised recommendations. Rolled out across 2000+ devices throughout their 51 shops, RichRelevance insights give partners a direct route to cross-sales during their conversations with customers, helping partners improve the customer experience by steering them towards the right products faster.
Overall John Lewis & Partners has proved to be a highly inventive retailer, at the forefront of innovation, always excited about the opportunity to test new technologies and ideas. By placing customers at the heart of everything John Lewis & Partners does, they are rewarded with great customer loyalty, trust and of course tremendous success.
DOWNLOAD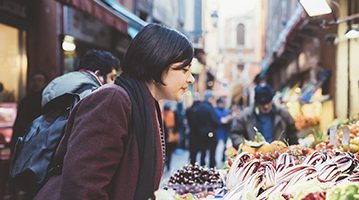 RETAIL SEGMENT: Big Box
SOLUTION: Recommend™
CHALLENGE: Coop sought an innovative personalization partner to help create a dynamic, customized site experience that increased engagement and conversion, with minimal IT investment.
RESULTS:

20% of turnover influenced by recommendations
15% increase in basket size
5 – 10% lift in sales
"The fact that the ensemble of algorithms is constantly learning and improving means that as we learn more about users, we improve and deliver better recommendations each time. It's a positive feedback loop." — Brian Andersen Director Coop Denmark
One-hundred fifty year old Coop Denmark is the country's leading retailer with about 1,200 supermarkets, hypermarkets, and discount stores selling furniture, toys, baby, garden, bikes, and wine. Coop is owned by the cooperative FDB (Fællesforeningen For Danmarks Brugsforeninger), which comprises 1.4 million members of the Danish Consumers' Cooperative Society.
As the Director of Coop Denmark, Brian Andersen manages not only Coop.dk, but also dedicated specialists in key areas of online sales, marketing, IT project management, logistics and customer service.
About 1.5 years ago, Andersen was confronted with the challenge of a fully static website. Customers had the same site experience, regardless of whether it was a first-time visit, or the 100th visit. Having written his graduate dissertation on the power of personalization, Andersen was keenly aware that personalization could improve the online experience, and investigated possible solutions.
Navigating the customer's path to purchase
Today's tech-savvy and sophisticated online shopper has little tolerance for browsing through endless pages of products. While navigation and site search are functional starting points, personalized product recommendations are an intuitive discovery tool that can help shoppers find what they're looking for faster. Having recommendations present on multiple site pages not only improves navigation, but also serves the purpose that an in-store sales associate typically fulfills.
"It's pretty clear to me that personalization delivers a more relevant customer experience, because the site changes all the time according to the users' behavior. Customers start using recommendations as a primary navigation tool when browsing the site," says Andersen.
RichRelevance's personalization engine dynamically facilitates competition among over 100 independent algorithms that consider different user behavior and catalog recommend™ " data—and decides in real time which algorithm is best matched to a particular customer's needs at a specific place and time. As a result, the more customers interact with recommendations, the more benefit there is for Coop.
"We chose RichRelevance because it had so many different built-in algorithms. Other solutions only had shopping basket rules, or a few kinds of algorithms. The fact that the ensemble of algorithms is constantly learning and improving means that as we learn more about users, we improve and deliver better recommendations each time. It's a positive feedback loop, which is much more powerful than other solutions," said Andersen.
As an added bonus, Andersen can now free up the time that his merchandising team previously spent updating recommendations (usually several hours of manual upkeep), as the automation of this task now allows them to focus on more strategic tasks.
Recommendations drive increases in basket size and conversion rate
Since implementing RichRelevance on the product, category, basket, and home pages, Andersen notes that 20% of turnover has been influenced by recommendations; sales have resulted from those shoppers who have specifically engaged with recommendations.
Basket size has increased by 15% and there is a 5 – 10% lift in sales. "Shoppers who use recommendations have significantly larger baskets—both in value and number of items. This is a very important metric for us in our daily figures," said Andersen.
Reaping the benefits of personalization without massive IT investment
Another important criterion for Andersen's personalization investment was ensuring minimal burden to his IT department.
"I was given the mandate to improve our ecommerce experience without a significant IT investment," said Andersen. "It was great to implement RichRelevance without having to change our backend and ecommerce system, with the end result of a fully integrated system on customer behavior with very little investment."
Leveraging one lightweight technical integration, Coop also uses RichRelevance for personalized emails and targeted dynamic promotions, and has big plans for delivering additional initiatives, beginning with personalized product lists.
"Our current solution sorts product lists by price, but we will use Discover™ in the future to personalize each product list with the most popular items first to see how this influences order size," said Andersen.
DOWNLOAD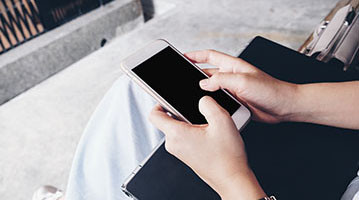 In a retail world with more digital touchpoints than you can count, how do you connect the dots?
Your customers are busier, more distracted and more overwhelmed then they've ever been before so understanding their shopping journey is crucial. Your shoppers will be more inclined to spend the time logging in if you can demonstrate that it translates to a more individualized experience from which you can both benefit.